A Simple Concept, A Big Impact
Based on the 100 Women Who Care Alliance
In 2006, Karen Dunigan started the first 100 Women Who Care group in Jackson, Michigan. She envisioned a brilliant yet simple way to raise money for local charities, non-profits and worthy causes. Understanding that many professional women had the desire and resources to help local charities, yet had little time to give, Dunigan invited group members to meet only once a quarter for one hour and donate $100 per meeting. Each meeting would raise $10,000 — an amount significant to most nonprofit organizations. Dunigan's vision and inspiration spread and to date, over 350 chapters have formed within the 100 Women Who Care Alliance.
Karen Dunigan passed away on April 15, 2014, after a battle with cancer. Karen's chapter has contributed more than $475,000 to Jackson, Michigan charities since 2006. Her sisters, Jane and Patty, carry on her work. Karen created a legacy, and 100+ WWC continues to grow, spreading her inventive method of impactful fundraising.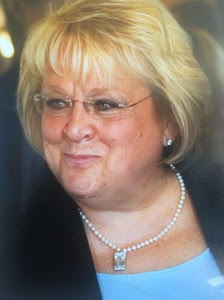 Ready to become part of this legacy?